Your gift could help save a life.
Donate to the Mammogram Fund today!
This October, Baptist Health Care Foundation is partnering with presenting sponsor, our Local Honda Dealer, for Breast Cancer Awareness Month. The Baptist Health Care Foundation Mammogram Fund provides mammograms to those in our community who are not insured and raises awareness and support for early detection.
To learn if you qualify for a mammogram, call 850.469.7500.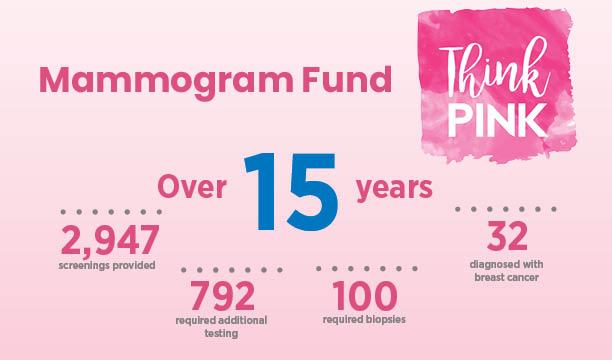 ---

A 501(c)(3) organization A COPY OF THE OFFICIAL REGISTRATION AND FINANCIAL INFORMATION MAY BE OBTAINED FROM THE DIVISION OF CONSUMER SERVICES BY CALLING TOLL-FREE (800-435-7352) WITHIN THE STATE. REGISTRATION DOES NOT IMPLY ENDORSEMENT, APPROVAL, OR RECOMMENDATION BY THE STATE. CH606