Baptist Hospital's Behavioral Health Unit Child and Adolescent Wing to be Named in Honor of Joel and Wendy Smith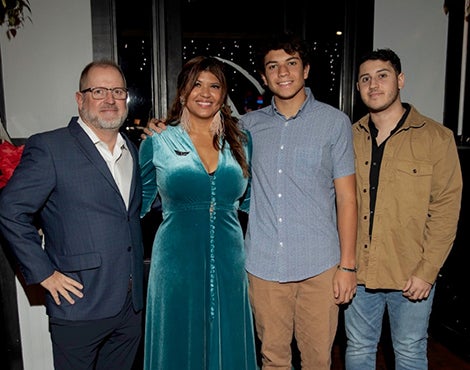 PENSACOLA, Fla. (Jan. 9, 2023) – The Baptist Health Care Foundation will name the child and adolescent wing in the Behavioral Health Unit at the new Baptist Hospital campus in honor of Joel and Wendy Smith's recent transformational gift. For the Smiths, helping children is their life's greatest passion. When they learned that Baptist was building a new state-of-the-art building, they knew they wanted to learn more and give back in a meaningful way that will help children in need.
"Kids nowadays grow up with so many stressors that we never had to deal with," said Wendy Smith. "On top of that, you add a pandemic to their life. I feel that it's life's responsibility to take care of each other, especially when you're able to, and especially when something has been brought to your attention. My heartstrings pull for anything to do with children."
The Smiths want to continue to shed light on the behavioral health crisis locally and nationally. They hope their gift inspires others to learn more about how they can get involved to create lasting change and impact for our community for years to come.
"We are deeply grateful for this amazing gift from Joel and Wendy," said Mark Faulkner, president and CEO, Baptist Health Care. "Their understanding of our community needs combined with their commitment to making a difference in the lives of others, especially for children in need of behavioral health care, is truly inspirational."
###
CONTACT BELOW IS FOR MEDIA USE ONLY
For more information about this press release or to schedule an interview, please contact Carmela Cook at BHCMediaRelations@bhcpns.org or 850.791.5254.
About Baptist Health Care
Baptist Health Care is a not-for-profit health care organization based in Northwest Florida that is committed to helping people throughout life's journey. Baptist continuously strives to be a national leader in quality and service. Baptist Health Care includes three hospitals, four medical parks, Andrews Institute for Orthopaedics & Sports Medicine and a large network of primary care and specialty physicians. Baptist Health Care is one of the largest non-governmental employers in Northwest Florida.
Baptist Health Care • Baptist Hospital • Gulf Breeze Hospital • Jay Hospital • Baptist Medical Parks Airport, Nine Mile, Navarre and Pace • Andrews Institute • Baptist Medical Group • Baptist Heart & Vascular Institute • Baptist Health Care Foundation