Tickets Available for Stepping Out in Style – Off Runway Fashion Show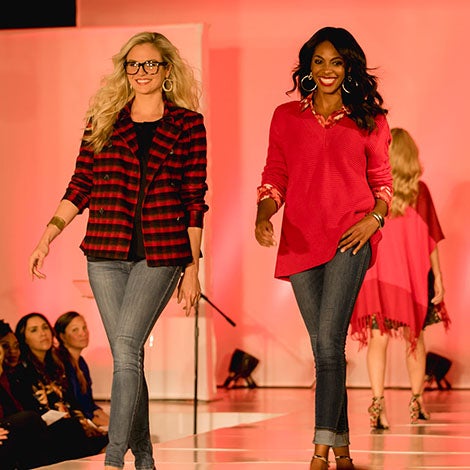 Pensacola, Fla. (Oct. 8, 2020) – Tickets are now available for the 44th annual Stepping Out in Style Fashion Show, presented by the Women's Board of Baptist Health Care Foundation. The virtual event is scheduled for 6 p.m. Thursday, Oct. 29 and includes a short program, fashion show, silent auction via a mobile bidding site and a $2,000 Bere' Jewelers chance drawing.
Proceeds from this year's event will benefit the Foundation's COVID-19 Response Fund to support Baptist Health Care's highest-priority COVID-19 response efforts, such as COVID-19 detection kits, N95 respirators, protective gowns, expanding isolation areas of Baptist hospitals to create additional negative pressure rooms and team member emergency assistance.
The Women's Board has partnered with locally-owned boutiques to feature professional and local models to showcase the latest trends for a virtual evening of fun, fashion, philanthropy and entertainment. Featured fashions are provided by Bluetique, Jennie Barrow – independent cabi stylist, The Market & Mainly Shoes and The South Outfitters.
Tickets are $25 and can be purchased online at bit.ly/steppingoutinstyle20. Sponsorship opportunities are still available. More information is available at BaptistHealthCareFoundation.org or 850.469.7419.
Baptist Health Care Foundation would like to thank the following sponsors: The Averett family; Cat Country 98.7 and NewsRadio 92.3 FM & 1620 AM; MedAssist, a Firstsource Company; the family of Jane Noonan Pace; Pensacola News Journal and Bella Magazine; Ballinger Publishing; Bere' Jewelers; Emerald Coast Hospice; 5eleven Palafox; Highpointe Hotel Corporation; Kia AutoSport; Voya Financial; and WEAR 3 ABC.
###
CONTACT BELOW IS FOR MEDIA USE ONLY
For more information about this press release or to schedule an interview, please contact Kathy Bowers at 850.791.5254 or BHCMediaRelations@bhcpns.org.
About Baptist Health Care
Baptist Health Care is a community-owned, not-for-profit health care organization based in northwest Florida that is committed to helping people throughout life's journey. The organization is a proud member of the Mayo Clinic Care Network. A 2003 Malcolm Baldrige recipient, Baptist continuously strives to be a national leader in quality and service. Baptist Health Care includes three hospitals, four medical parks, Andrews Institute for Orthopaedic & Sports Medicine, Lakeview Center and a large network of primary care and specialty physicians. With more than 7,300 employees and employed physicians, Baptist Health Care is the second largest non-governmental employer in northwest Florida.
Baptist Health Care ● Baptist Hospital ● Gulf Breeze Hospital ● Jay Hospital ● Lakeview Center ● Baptist Medical Park – Nine Mile ● Baptist Medical Park – Navarre ● Baptist Medical Park – Pace ● Baptist Medical Park – Airport ● Andrews Institute ● Baptist Medical Group ● Baptist Heart & Vascular Institute ● Cardiology Consultants