44th Annual Stepping Out in Style Off Runway Fashion Show Raises More Than $69,000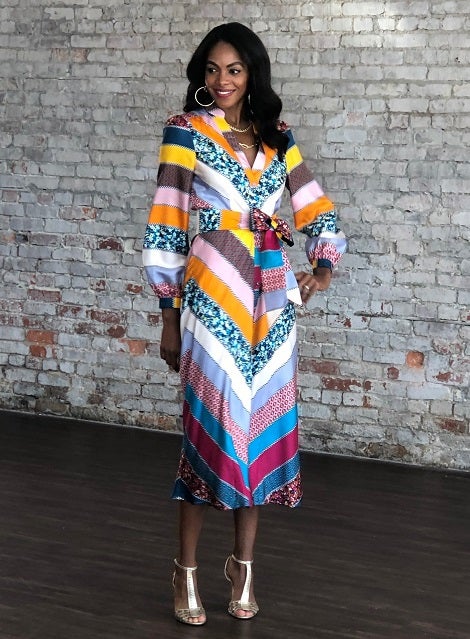 Pensacola, Fla. (Nov. 11, 2020) – The 44th Annual Stepping Out in Style Off Runway Fashion Show, presented by the Women's Board of Baptist Health Care Foundation, raised more than $69,000 to benefit the Foundation's COVID-19 Response Fund.
"We are grateful to the Women's Board for supporting Baptist's highest priority COVID-19 response efforts," said KC Gartman, chief development officer for Baptist Health Care. "These funds help support the safety measures implemented for patients and team members, including expanded isolation areas of Baptist hospitals to create additional negative pressure rooms as well as provide protective equipment and detection kits."
The virtual event featured the latest fashions from local boutiques including Bluetique, Jennie Barrow – independent cabi stylist, The Market & Mainly Shoes and The South Outfitters, as well as a silent auction and chance drawing for Bere' Jewelers.
Baptist Health Care Foundation would like to thank the following sponsors:
The Averett Family; Cat Country 98.7 and NewsRadio 92.3 & 1620 AM; MedAssist, a Firstsource Company; The Family of Jane Noonan Pace; Pensacola News Journal and Bella Magazine; Acumen Medical Imaging and Interventional; Ballinger Publishing; Bere' Jewelers; Emerald Coast Hospice; 5eleven Palafox; Highpointe Hotel Corporation; Kia AutoSport of Pensacola; Voya Financial; and WEAR ABC 3.
More information is available at BaptistHealthCareFoundation.org or 850.469.7906.
###
CONTACT BELOW IS FOR MEDIA USE ONLY
For more information about this press release or to schedule an interview, please contact Kathy Bowers at 850.791.5254 or BHCMediaRelations@bhcpns.org.
About Baptist Health Care
Baptist Health Care is a community-owned, not-for-profit health care organization based in northwest Florida that is committed to helping people throughout life's journey. The organization is a proud member of the Mayo Clinic Care Network. A 2003 Malcolm Baldrige recipient, Baptist continuously strives to be a national leader in quality and service. Baptist Health Care includes three hospitals, four medical parks, Andrews Institute for Orthopaedic & Sports Medicine, Lakeview Center and a large network of primary care and specialty physicians. With more than 7,300 employees and employed physicians, Baptist Health Care is the second largest non-governmental employer in northwest Florida.
Baptist Health Care ● Baptist Hospital ● Gulf Breeze Hospital ● Jay Hospital ● Lakeview Center ● Baptist Medical Park – Nine Mile ● Baptist Medical Park – Navarre ● Baptist Medical Park – Pace ● Baptist Medical Park – Airport ● Andrews Institute ● Baptist Medical Group ● Baptist Heart & Vascular Institute ● Cardiology Consultants ● Baptist Health Care Foundation